I'm about to tell you something really embarrassing.
I didn't have a Pinterest account for my first 6 months as a blogger.
In fact, I only started my Pinterest account on January 10.
You read that correctly... January 10th, 2017.
So now you're thinking, "Well, wait a minute. Why am I on the sales page for a Pinterest course founded and created by some loser blogger who only started a Pinterest account 2 months ago?"
AHHHH, great question.
Here's why:
In less than 3 weeks I gained 300 followers and already 11% of my website traffic was coming from Pinterest.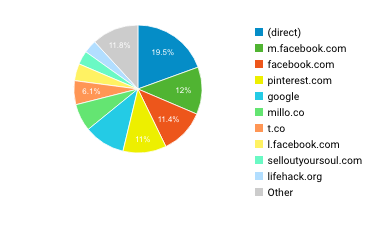 In February, that percentage shot from 11% all the way to 35.9%.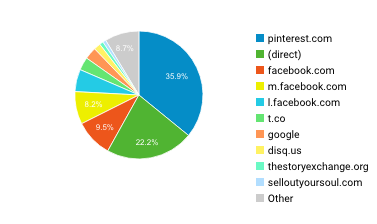 And that percentage is still climbing in March.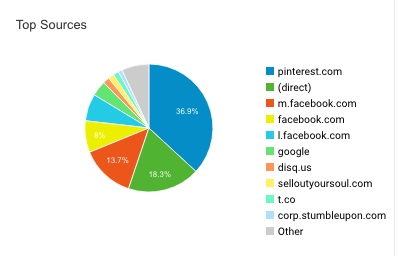 What's the takeaway here?
In just over 8 weeks on Pinterest, my account went from NOTHING to being my top source of traffic.
Plus, I gained 700 followers in 8 weeks. NOT BAD.
Don't believe me? Here's proof: