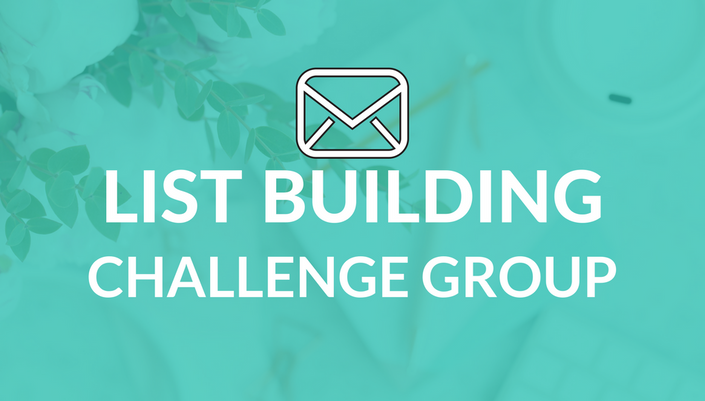 List Building Challenge Group
10x your email list in One Month!
Do you feel like your subscriber list just WON'T grow no matter what you do?
Are you wondering how to go from 0 subscribers to 1000+?
Do you need help figuring out what the heck freebies and landing pages are?
Do you need people to hold you accountable?
Do you need advice and support?
SOLVE YOUR EMAIL LIST WOES WITH THE LIST BUILDING CHALLENGE GROUP FOR BLOGGERS
A 30-DAY CHALLENGE THAT TEACHES YOU HOW TO START, PROMOTE AND GROW YOUR EMAIL LIST SO THAT YOU CAN MONETIZE YOUR LIST AND BOOST YOUR BLOG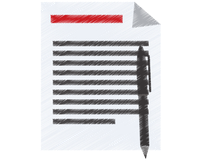 Every week, you'll have course work and HOMEWORK ASSIGNMENTS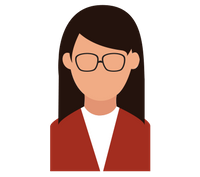 WEEKLY CHECK-INS will keep you on your toes and hold you accountable. I'll hold you to your goals, trust me!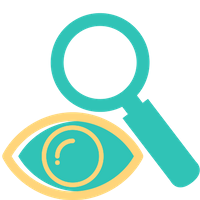 Topic focused PEER REVIEW THREADS will give you the direction you need to better your approach
The course is challenging, exhilarating, motivating and a lot of hard work.
But every component of the challenge fits together to ensure you get the most out of your 30 days.

It's not easy but it's worth it.
Check out what some people have said about their experience!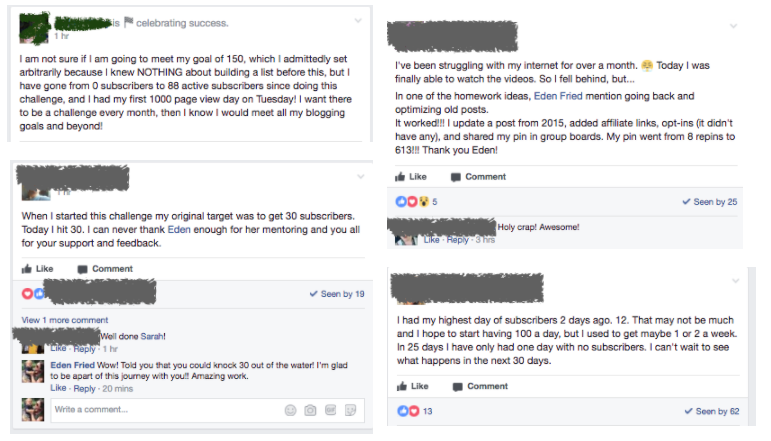 The big question is ARE YOU READY to commit to 30 days of hard work?
OH, AND THE FUN DOESN'T STOP ONCE THE CHALLENGE ENDS... TRUST ME.
Take a look at one past challenger's growth.
1) Nothing before the challenge in July
2) Something during the challenge
3) Continued growth after (up 58 subscribers in the first 10 days of September)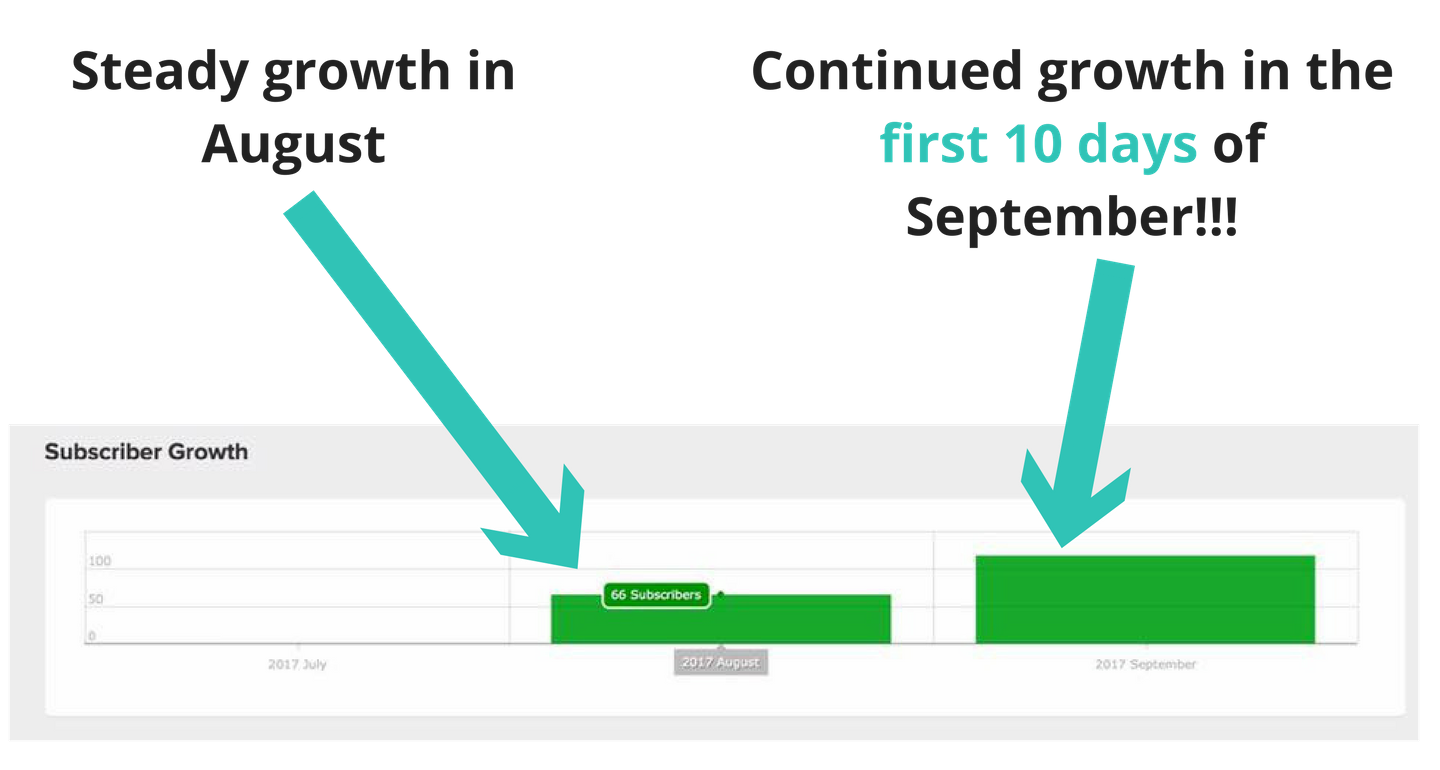 LIZ WILCOX WENT FROM A COUPLE OF SUBSCRIBERS HERE AND THERE TO SKYROCKETED GROWTH IN JUST ONE MONTH!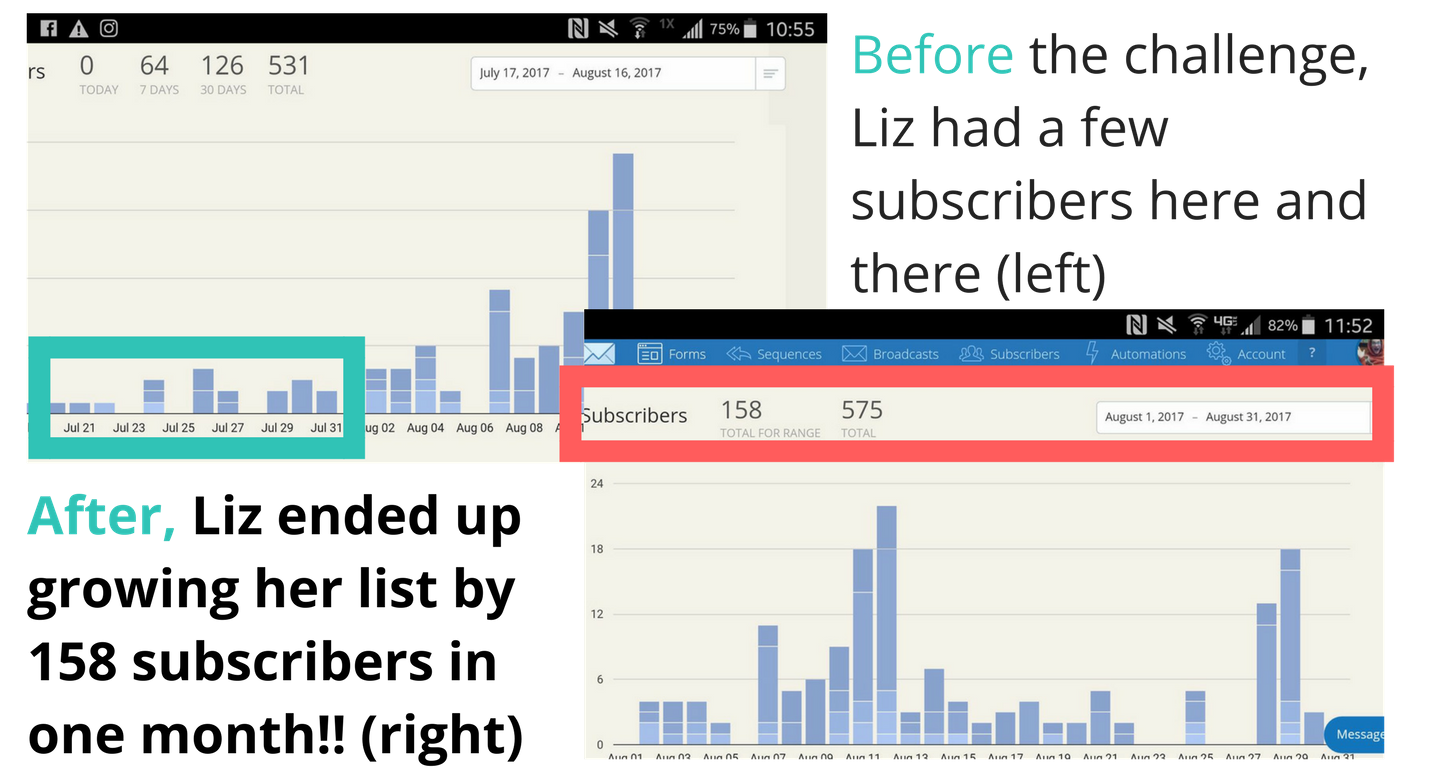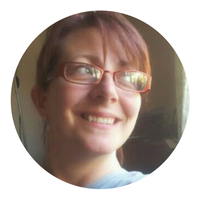 SARAH SKILTON - SAW A 500% INCREASE IN SUBSCRIBERS!

"The support I have both received and given has allowed me to make several online friendships. So many of us have chatted online and offline together to peer review and support each other. My subscriber list at WildDunk Camping has seen a 500% increase thanks to Eden's outstanding content and course mentoring in her List Building Challenge."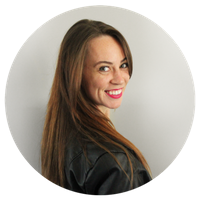 CARA O'DONNELL- DOUBLED HER LIST
"By the end of the month, I had more than doubled my email list, and it's still growing today! I think that was my favorite part about this challenge, the tactics Eden taught were tactics that will continue to grow your list far beyond the end of the month. I am so grateful for Eden's dedication to and time spent creating this challenge, and that I took the plunge and joined the group!"

YES! This challenge works for you NO MATTER your niche!!!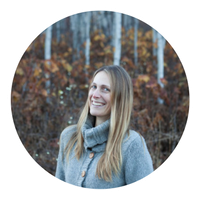 AMANDA FOLLETT HOSGOOD - WENT FROM 3 TO 60 SUBSCRIBERS!
"I'm happy with my growth, but more importantly I feel like this challenge has laid the groundwork for more growth. I'd like to now focus my attention on guest blogging, something I haven't had time to do while working on the challenge. I feel like that's my best potential for growth."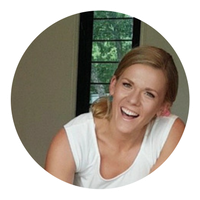 MAREN WHITTAKER - FEELGOODBLOG.ORG
"I wanted to send you a quick message to say thank you. I've joined your August List building challenge and was blown away by the amount and the quality of your content. Thank you for creating such amazing resources. Your advice helps such a great deal and the whole challenge was and is incredibly well structured. I felt so lucky having others review what I created so far and also reach out and connect and get the chance to see what others create."
ENROLL BEFORE SEPTEMBER 22ND, AND YOU'LL GET THE FOLLOWING BONUSES INCLUDED...
---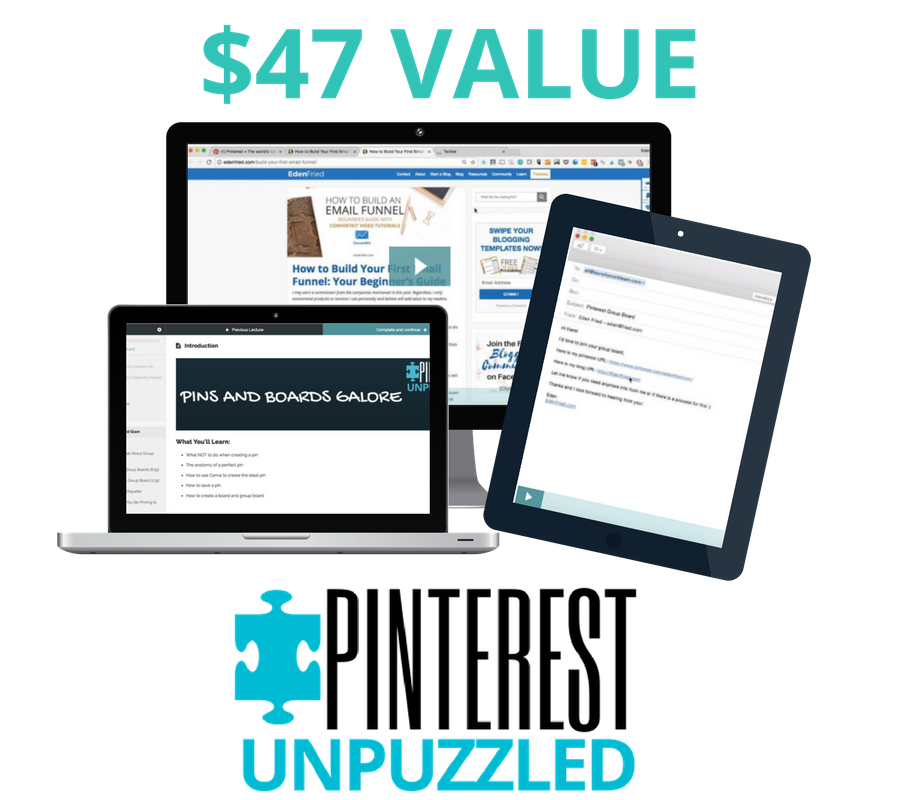 ---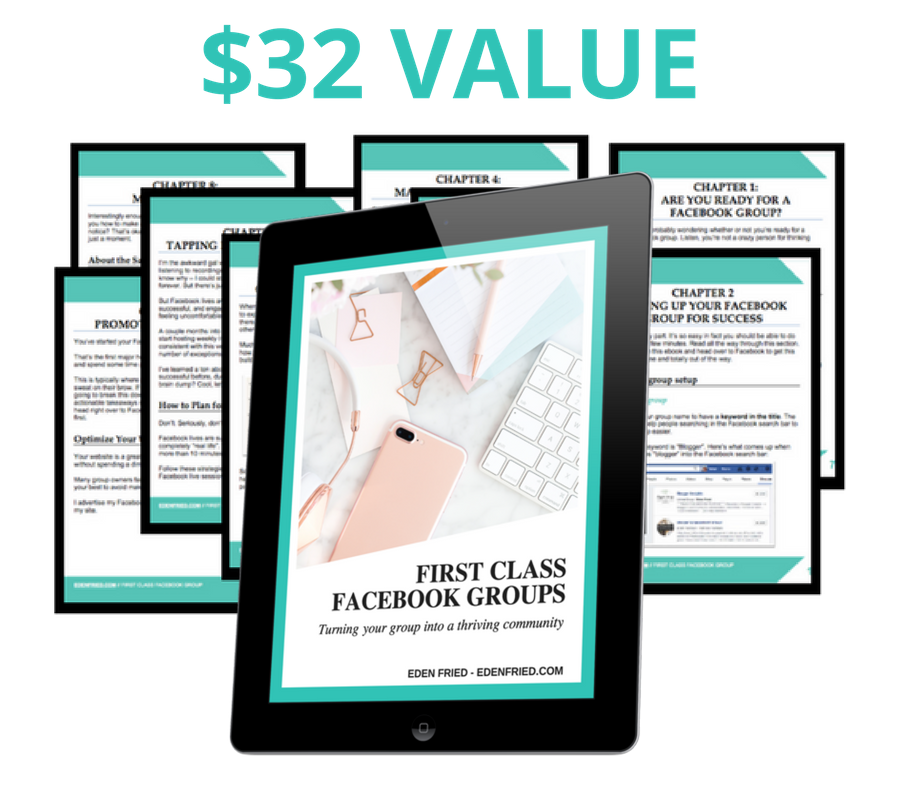 ---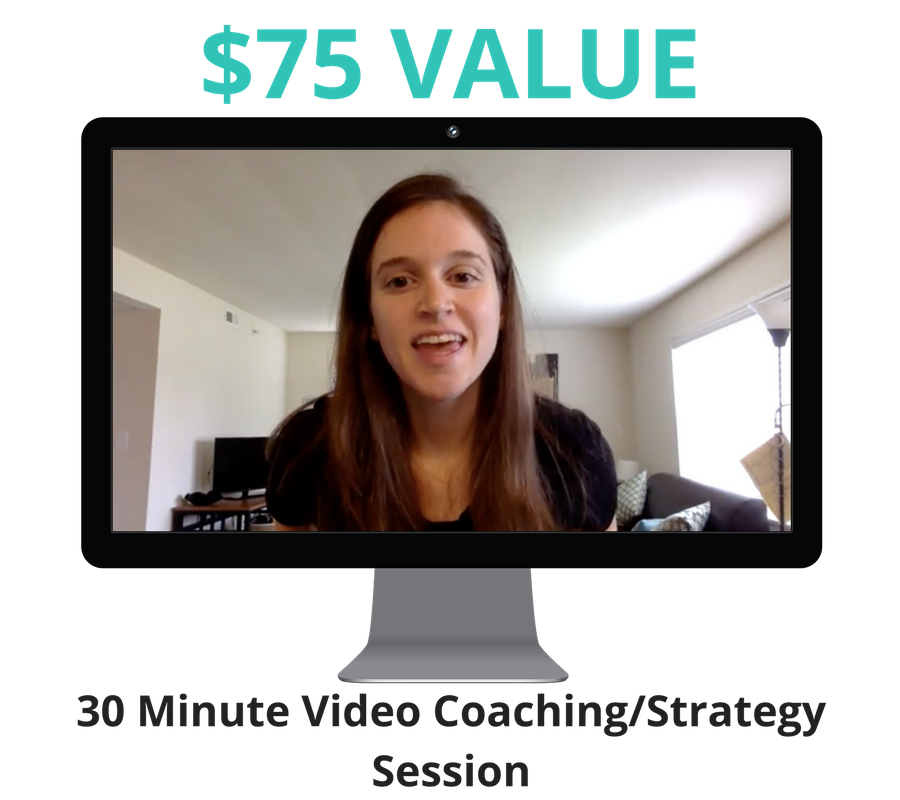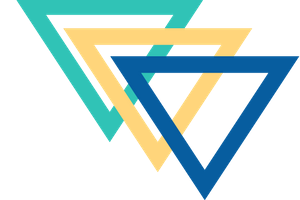 Your Instructor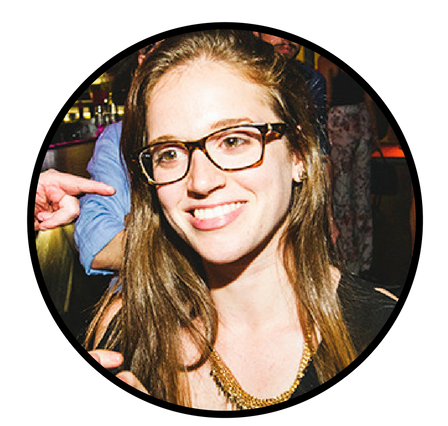 Hi, I'm Eden! It's nice to "virtually" meet you! Back in May, I had this idea to start a list building challenge. The group had about 30 people in it and the whole thing was rather informal. We supported each other, asked one another questions, and dedicated our time to growing our lists. It was a huge success. In August, I launched the challenge again, except this time way more formally. I created content for the course, homework assignments, required weekly check-ins and initiated peer review threads. With over 130 participants, it was a crazy month filled with lots of success stories. Ready for your very own success story? Join the tribe. We're capping this next challenge group at 50 members so get signed up now before someone else steals your seat!
Why this course and not some other one?
There are lots of great courses on the market. If you found one that's well suited to you and your needs, I say GO FOR IT! What makes this course different? Well, there are a few things...

Be honest... how many times have you said you were going to commit to something but then never did? How many times have you said you were going to work on your email list? How many times have you promised yourself you'd get better at x, y or z? This challenge group holds you 100% accountable. You have weekly assignments, check in threads and people who are watching your every move making sure you do what you say you'll do! There's no chance you come out of this 30-day challenge without growth... we're holding you to that.

The best part about the challenge is that you do everything alongside other people who are just as motivated as you are to achieve their goals. Everyone is working on the same thing at the same time so you can lean on one another to learn, get better, and provide words of support when needed.

We've all taken "not so great" online courses where the material is mostly theoretical and conceptual... and not at all actionable. That is NOT the case in this challenge. Every week, you'll watch videos and you'll immediately be assigned homework for the week based on the content that you learned. No confusion. No ifs ands or buts. You'll know exactly what you need to do and you'll have the tools to do it. Putting what you learn into action is one of the fundamental components of the course that will make you successful.
Frequently Asked Questions
When does the course start and finish?
The course starts on october 1st and ends on October 30th!
How long do I have access to the course?
How does lifetime access sound? After enrolling, you have unlimited access to this course for as long as you like - across any and all devices you own. The Facebook group will be archived, which means you'll still be able to view the group and access past posts and comments but you won't be able to make any new posts or comments.
What if I am unhappy with the course?
We would never want you to be unhappy! If you are unsatisfied with your purchase, contact us in the first 30 days and we will give you a full refund. You must prove that you've implemented the strategies within the course. Effort goes a very long way!
Who should NOT enroll in this challenge?
Only enroll in this challenge if you are dedicated to making money from your blog. This course is NOT for hobby bloggers.
What prerequisites do I need?
The only thing you need is the right attitude and energy. You are not required to have anything prior to starting the challenge but you MUST be interested in monetizing your blog. It's recommended that you have an email service provider prior to starting the challenge. If you're distracted with tech setup during the challenge, that could take away from your focus.
What's the format of the course?
Every week you'll have lessons to watch (weekly course work) and you'll have homework. There will also be a weekly peer review thread that you are strongly encouraged to participate in. It's a lot of work each week so be ready to dedicate time and energy to this.
What happens if I fall behind?
I ask that you do everything possible to ensure that you have the bandwidth to stay on pace with the course - it helps you to stay accountable and successful. That said, life is life and sometimes more important things get in the way (like children and hurricanes - true story). If something happens, keep me in the loop and I'll do the best I can to support you. Ultimately, we're all in this together. The challenge group is a community, so we're here for you.
"Eden, you are probably better than any teacher I had at school, and the amount we have all gotten out of the course and the community is something I value so much." - Taylor Drew
IT DOESN'T MATTER WHETHER YOU HAVE ZERO SUBSCRIBERS OR 1,000 - THIS CHALLENGE WILL HELP YOU RAMP UP FROM WHEREVER YOU ARE RIGHT NOW.
YOU'LL SEE GROWTH... SO THE QUESTION IS...
ARE YOU READY TO TAKE THE CHALLENGE?